1win Affiliate Program
Any Indian user can start earning with 1Win by advertising the services and becoming a member of the affiliate program. As part of the affiliate program, you get money and additional benefits for every user you invite who bets or plays casino games at 1win. You can earn up to 60% profit from each player you refer. Let's take a closer look at the details of the 1Win Affiliate Program!
What Is the 1win Affiliate Program?
The 1Win Affiliate Program allows you to become a direct partner of the company. The idea is that you will receive commissions and additional benefits for referring users to 1Win betting and gambling services. You can use such methods as social networks, websites, forums. Every customer you refer will generate revenue for you. The more clients you attract, the higher your commission will be, which can be up to 60%. The number of users you can invite is not limited. You will receive passive profit during the whole gameplay of the users you have attracted on a monthly basis.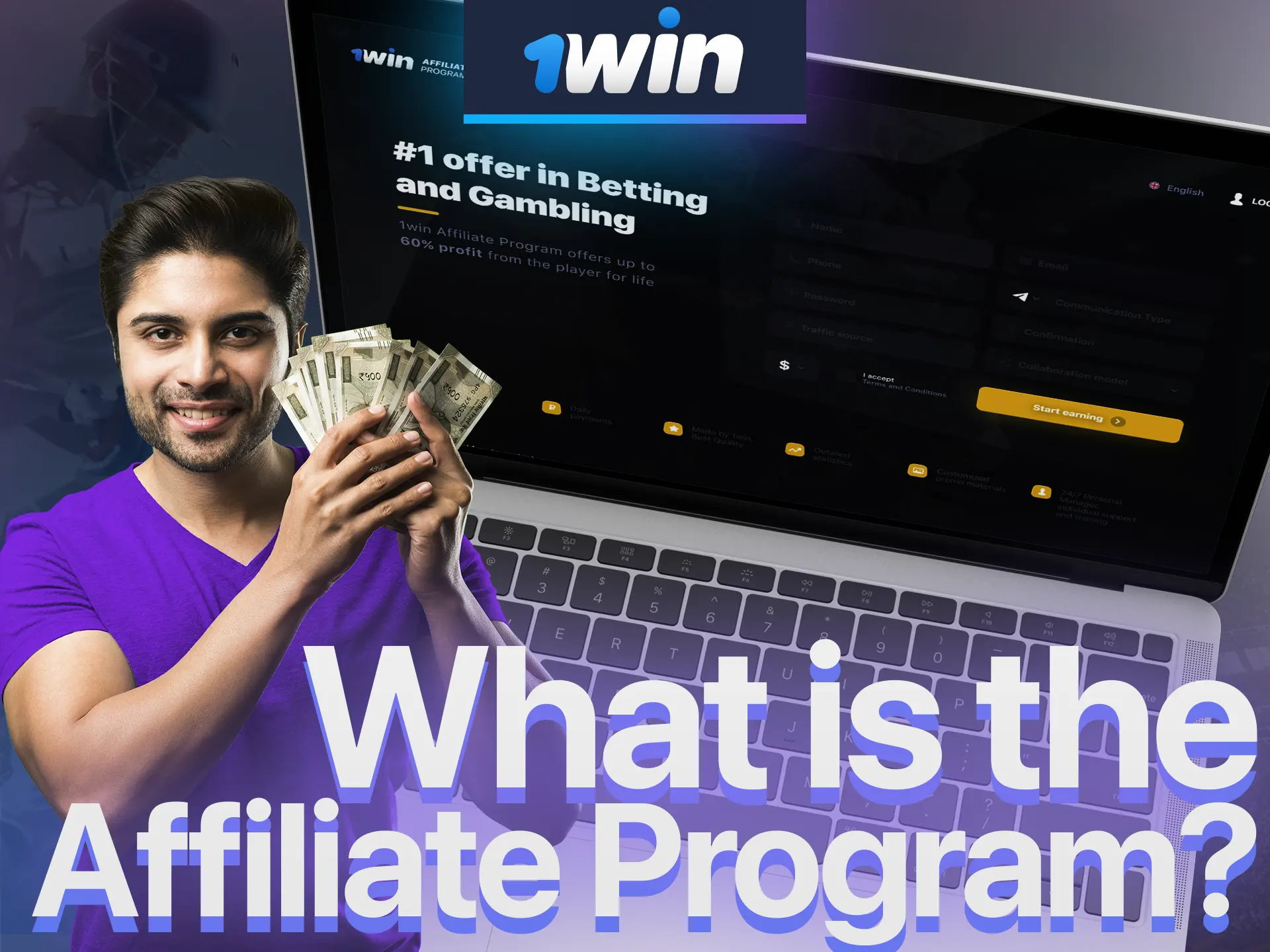 Why Should You Choose 1win Affiliates?
The 1Win Affiliate Program has many benefits that will make your participation in it as comfortable and productive as possible. Some of the main features of the Partners program are outlined below:
You earn up to 60% of your profits from betting and casino games of your referred users;
You have a dedicated account manager ready to assist you 24/7;
You can track the number of users you refer and the revenue they generate;
Lots of bonuses and promotions you can offer users to attract them;
Access to several marketing options such as banners that will allow you to attract players more effectively;
No earnings cap, it all depends on you and your actions;
You are partnering with a company that has an international Curacao Gaming License.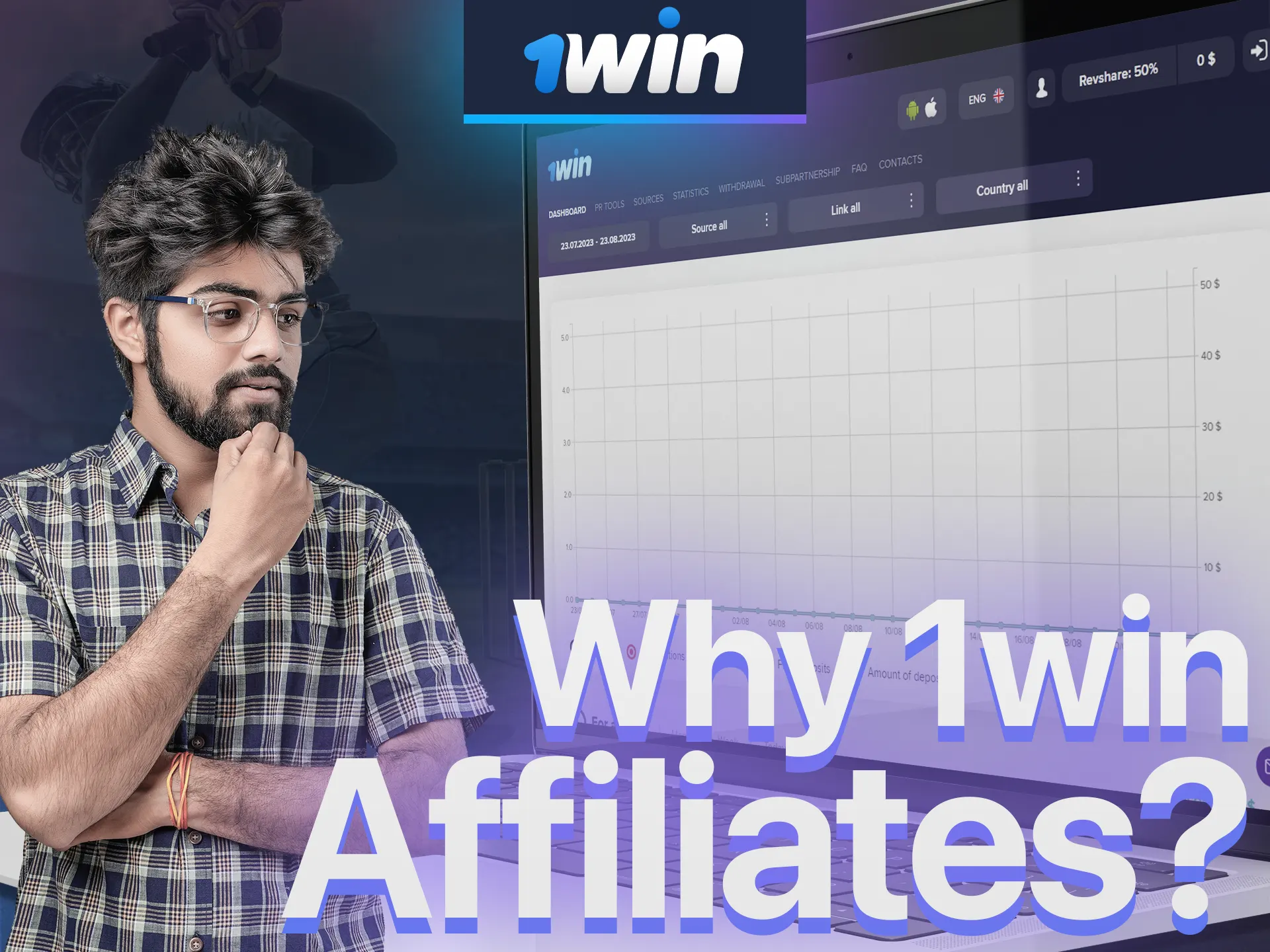 How to Register in the 1win Affiliate Program?
An affiliate account at 1Win can be created by any user from India who is 18 years of age or older. Below are the steps to follow for this purpose:
Visit the official website and go to the Affiliate Program section in the footer.
Fill out the form with your details: name, phone number, email, password and traffic source.
Choose the method of communication: Telegram, Skype, Facebook, WhatsApp and specify your username.
Choose a cooperation model: Revenue Share or CPA.
Choose currency; unfortunately, only USD and EUR are accepted.
Accept the terms and conditions of the task and click the "Start Earning" button.
The company staff will receive your form and will approve it within a few hours. Soon, 1Win specialists will contact you and help you set up your personal account.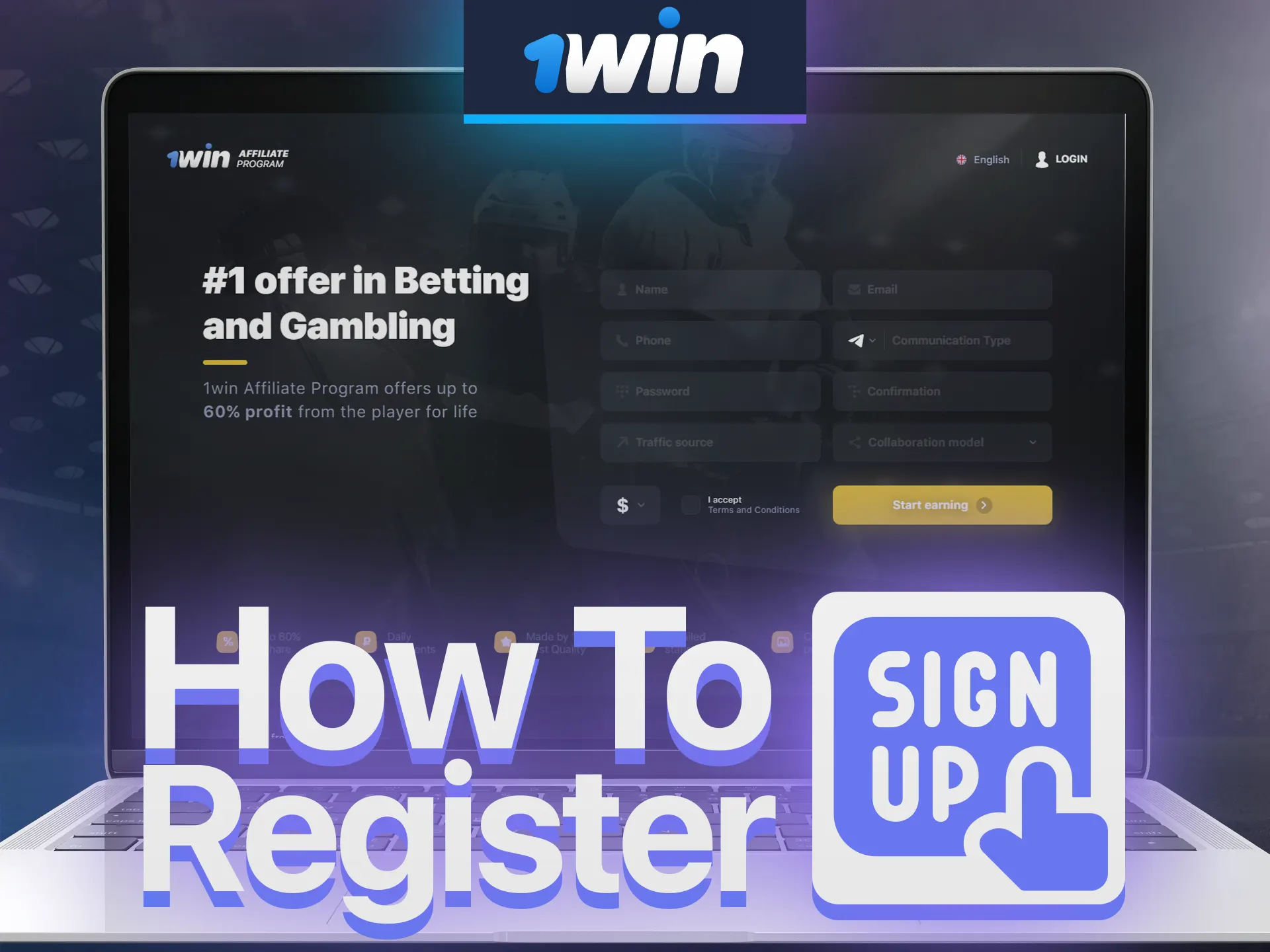 1win Affiliate Program Rules and Conditions
The 1Win affiliate program has internal guidelines and rules with which you should be familiarized before starting cooperation:
As part of the 1win affiliate program, you can count on 60% of the profit that the bookmaker receives from the users you referred to. This share of profit depends on their net loss. Cashback and refunds are also calculated from this amount;
The number of users you can attract is not limited;
You can create and use only one affiliate profile;
You use only honest information about yourself during verification;
You are required to provide detailed traffic information if necessary to comply with the rules;
You may not use the program for fraudulent purposes or money laundering.
These are all the basic rules you need to know. If you still have any questions, you can contact the support team anytime through the official 1Win website.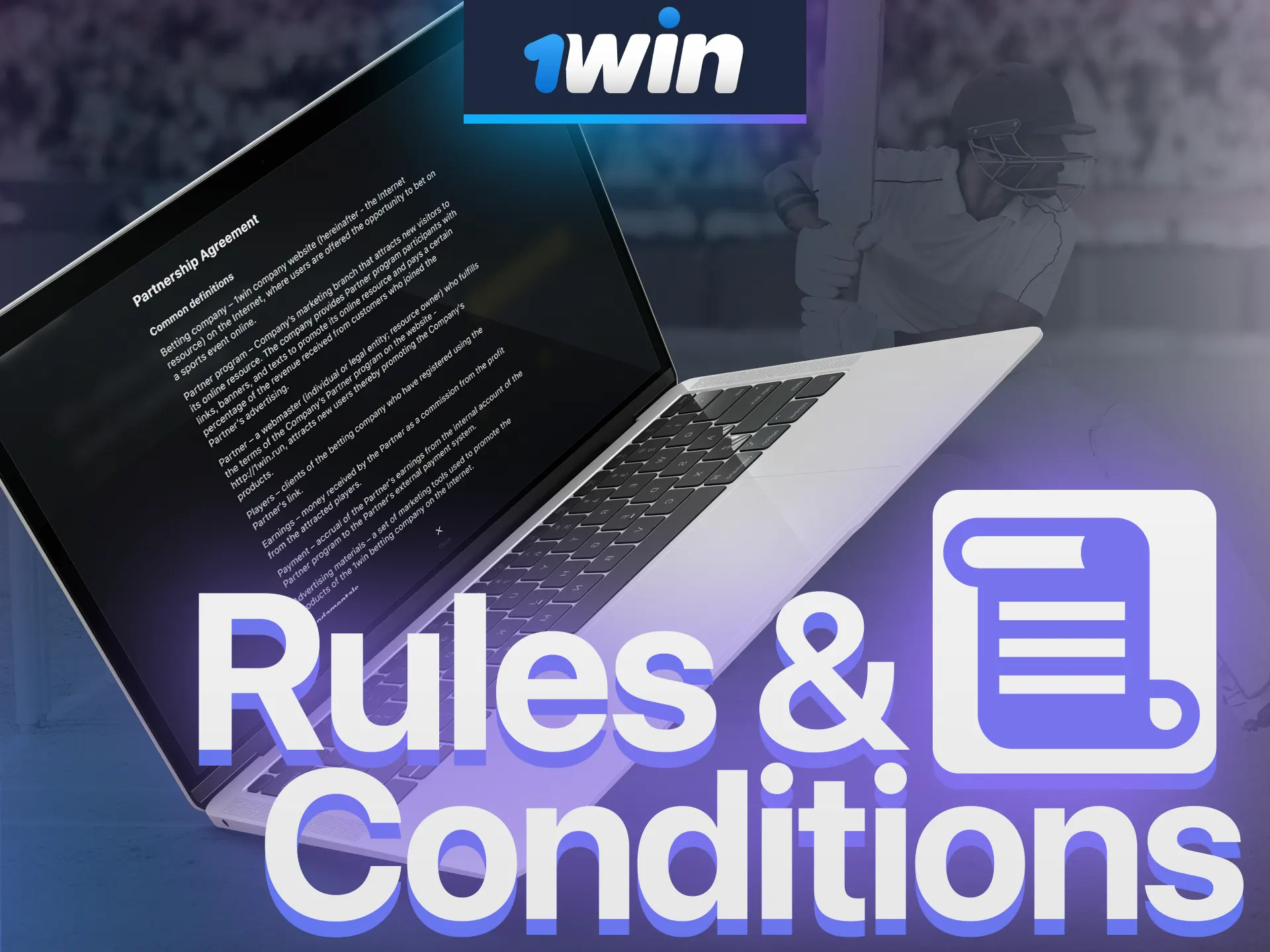 1win Payments Methods for Partners
Affiliate partners of 1win can use different withdrawal options on 1win. Check out the main ones below:
Bank Transfer;
UPI;
Skrill;
Neteller;
Cryptocurrency and many others.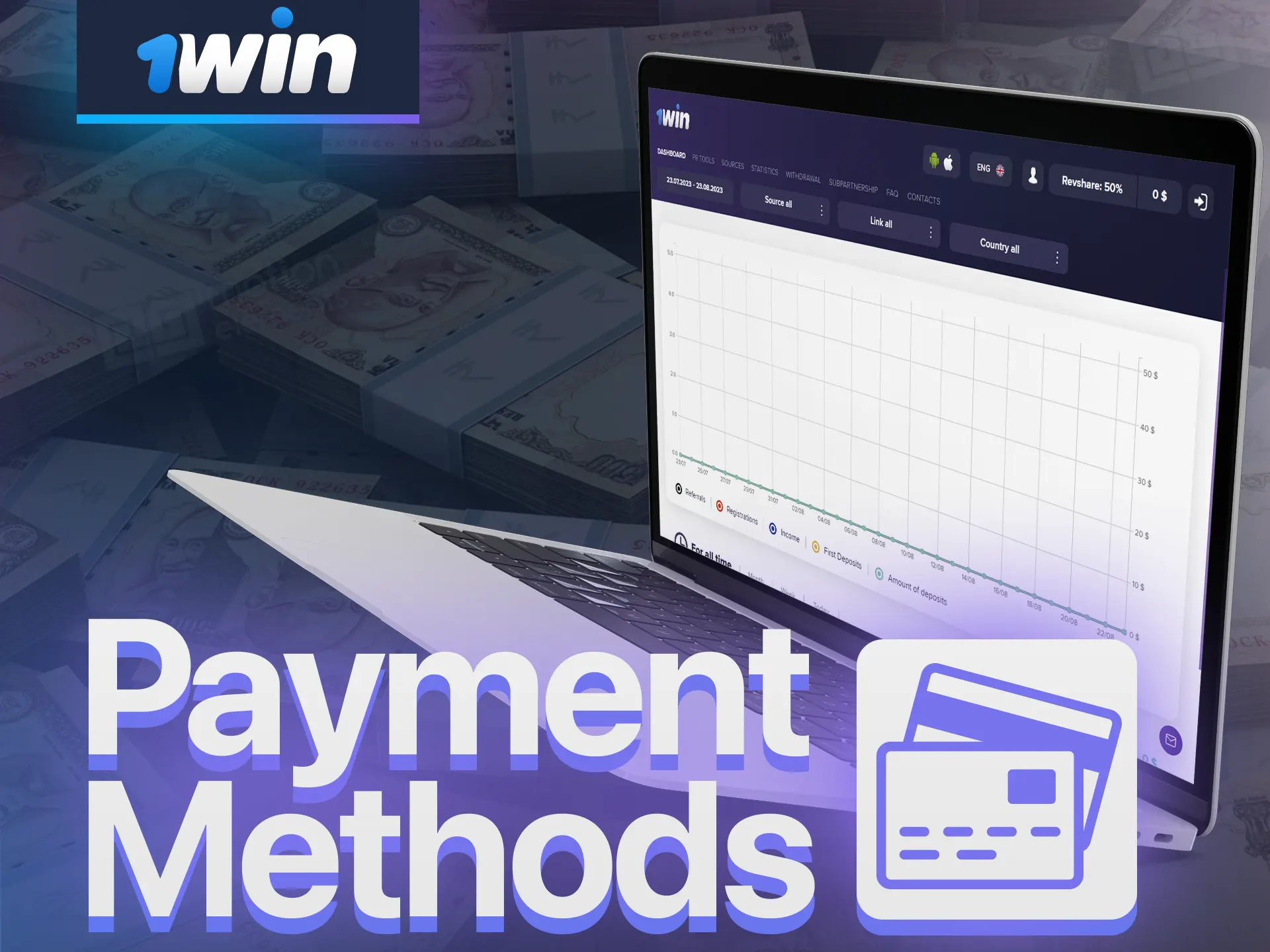 1win Affiliate Contacts
In case you have any questions, you can contact 1Win support for affiliates. It is available 24 hours a day and support staff can answer any question regarding withdrawals, security or anything else as soon as possible.
You can contact the 1Win support team in the following ways: